No pet parent should have to feel the panic and stress of prioritizing pet food purchases against a laundry list of other financial responsibilities. Especially if it means the difference between keeping their beloved pets or surrendering them to the shelter.
But as the spread of COVID-19 continues, so do these struggles for millions of families who are feeling the pressure of unemployment or reduced wages. With curbside pet food pickup event back in May 2020, we reached over 700 families in need and we were able to give away over 15,000 pounds of food. 
Still, 30 minutes before distribution was supposed to end, we ran out of food and, unfortunately, had to turn people away. Between the overwhelming turnout at the giveaway and the continued spike in Pet Food Pantry appointments overall, it is clear to us that there is still more need.
We are preparing for our second community pet food giveaway, but we could use your help with food donations so we don't have to turn families in need away for lack of resources. 
How to Donate Food to Pet Alliance
The simplest way to donate pet food is to order online and have it shipped to one of our shelters. We accept donations of any type of dry or wet dog and cat food. Please use the addresses below for shipping. THANK YOU!
Orlando Shelter
2727 Conroy Rd.
Orlando, FL 32839
Sanford Shelter
2800 County Home Rd.
Sanford, FL 32773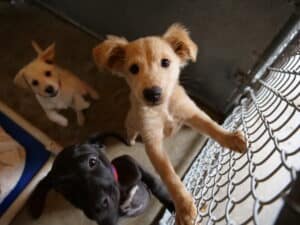 The Pet Alliance of Greater Orlando "PAWdcast" fosters conversation about animal welfare topics in the sheltering world and beyond.
Read More »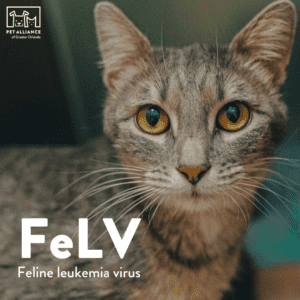 Pet Alliance of Greater Orlando veterinarian, Dr. Julie Andersen, explains Feline leukemia virus (FeLV), an ailment that impacts millions of cats globally.
Read More »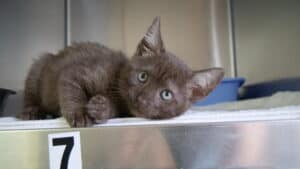 Starting Meow – It's Cat Month! Orlando, FL (April 1, 2022) – "Kitten Season" is upon us, and Central Florida's
Read More »