Calling all crafters, DIYers, and folks looking for an inexpensive way to give back to shelter dogs and cats! The summer months are usually the busiest for animal shelters nation-wide as the combination of Kitten Season and owner surrender appointments increase the number of animals in our care.
However, 2020 presents it's own struggles with COVID-19. We are still limiting the number of individuals allowed in the shelter with adoption alternatives like our Virtual Adoptions, and appointment-based services for the shelters and clinics. This has meant that our volunteers, who provided a significant amount of enrichment opportunities, are limited to four individuals max shifts per day, all with their separate days and times.
But while our operations may have changed, the needs of our animals have not.
National Craft for Local Shelters Day on Tuesday, July 21, 2020 is the perfect opportunity to help enrich the lives of our shelter pets as they turn to Pet Alliance for compassionate care. Below are a few video tutorials for inexpensive pet DIYs and crafts that the whole family can help with.
They vary in difficulty, with sew and no-sew options, as well simple toy that are easily created with upcylced items. With many families spending more time at home these day crafting and DIYing, by joining National Craft for Local Shelters Day you're joining your community to make a meaningful difference in the life of a shelter dog or cat.
No-Sew Dog Sniffing Puzzle Mat​
Quickest and Easiest Pet Quilt
Upcycled T-Shirt Rope Toy
DIY Dog Sniffing Puzzle Mat
4 DIY Cat Toys Made with Toilet Rolls
Kitten Rice Sock Heating Pads
Interactive Cat Puzzle Box DIY
How Drop Off Any DIYs or Donations
Do you have DIYs or donations from our Wish List you would like to drop off at our shelters? You may always ship items to the shelter or drop off locally at our Orlando or Sanford locations. Just look for the grey bins outside our adoption lobbies at the following addresses:
Orlando Shelter
2727 Conroy Road
Orlando, FL 32839
Sanford Shelter
2800 County Home Road
Sanford, FL 32773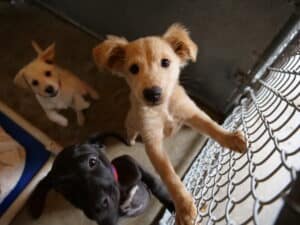 The Pet Alliance of Greater Orlando "PAWdcast" fosters conversation about animal welfare topics in the sheltering world and beyond.
Read More »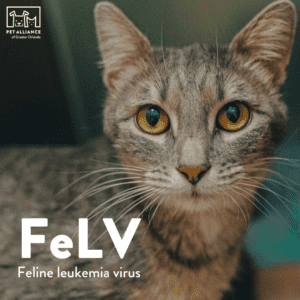 Pet Alliance of Greater Orlando veterinarian, Dr. Julie Andersen, explains Feline leukemia virus (FeLV), an ailment that impacts millions of cats globally.
Read More »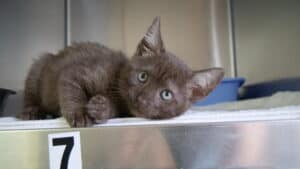 Starting Meow – It's Cat Month! Orlando, FL (April 1, 2022) – "Kitten Season" is upon us, and Central Florida's
Read More »