By Brunella Roncetti, Digital Marketing Intern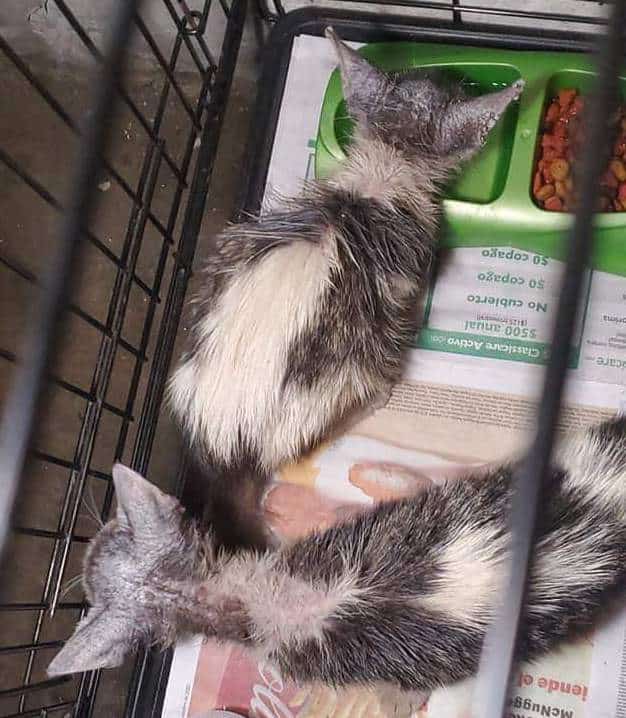 Over the last four years, our neighbors to the south in Puerto Rico have experienced unimaginable devastation. From the years-long aftermath of Hurricane Maria in 2017, the 2020 earthquakes (and weeks of subsequent aftershocks), and then the most recent hardships brought on by COVID-19 — all who live on the island have been affected.
This includes pets who, at on fault of their own, have found themselves homeless and in need of rescue. Last year, Pet Alliance transferred over 1,400 dogs and cats from animal shelters where they may have otherwise been euthanized. Many being from Puerto Rico and other islands in the Caribbean. 
At the urgent call of our rescue partners in these areas, Pet Alliance shelter staff jump to help bring animals to our shelters to recover and find forever homes. Earlier this month, staff conducted our largest cat transfer to date from Puerto Rico bringing 35 cats to Central Florida.
Sweet and affectionate, these pets are recovering well and resting after their stressful days of travel and what they experienced as homeless pets in Puerto Rico. We're happy to announce that several cats have already been adopted at both of our shelters. Others are taking a bit more time.
Like 6-month-old kittens Thing 1 and Thing 2. These wee things began their recovery with their foster parents in Puerto Rico who helped nurse them back to health. They were underweight, sore and itchy from scabies, and were suspected to have Feline Leukemia Virus (FeLV). As they began recovering in foster care, it became clear that finding a home in Puerto Rico wasn't going to be easy as the adoption demand on the island isn't as high as it is state side. 
Thanks to our donors, volunteers, and dedicated staff we were able to rescue and care for them and the additional 33 cats. Thing 1 and Thing 2 are currently looking for their purrfect forever home at the Sanford shelter. If you'd like to visit them, please make an appointment on our adoption page. 
Help us to continue rescuing and taking care of dogs and cats in need by giving today! They need us and we need you. 
$15 – Microchips 1 shelter pet
$30 – Provides rabies vaccines for 2 cats
$50 – Feeds 10 cats for a week
$100 – Covers the cost of 1 pet's Spay/neuter surgery