Being a foster volunteer for Pet Alliance is a great way to help a dog or cat that is in need of some extra time and love before it can be adopted.
We talk a lot about our kitten foster program, but volunteers also foster some of our puppies and medically sensitive dogs. One longtime dog foster, Megan Oates, shared some of her experiences with us and has some words of encouragement for anyone considering becoming a foster.
How long have you been fostering dogs for Pet Alliance and how many dogs have you fostered?

Megan: I have been volunteering and fostering for Pet Alliance for 11 years. I mainly foster dogs and puppies. I take on medical cases, behavioral cases, and lots of puppies. I don't really keep count, but I know I have fostered over 100 dogs for Pet Alliance. When you foster litters of puppies, or kittens, the numbers can add up quickly.

What do you enjoy about fostering dogs?

Megan: I love being a part of their journey to finding a home. Some just need a space to continue to grow and learn the ropes until they are old enough to find a home. Others really need support and TLC to help them heal physically or emotionally to be ready to meet a family. I enjoy being that helping hand or quiet space to recuperate when needed. I don't have the financial means to donate to the shelter as much as I would like. Opening my home to the animals in need helps me to play an important part in the mission of the organization.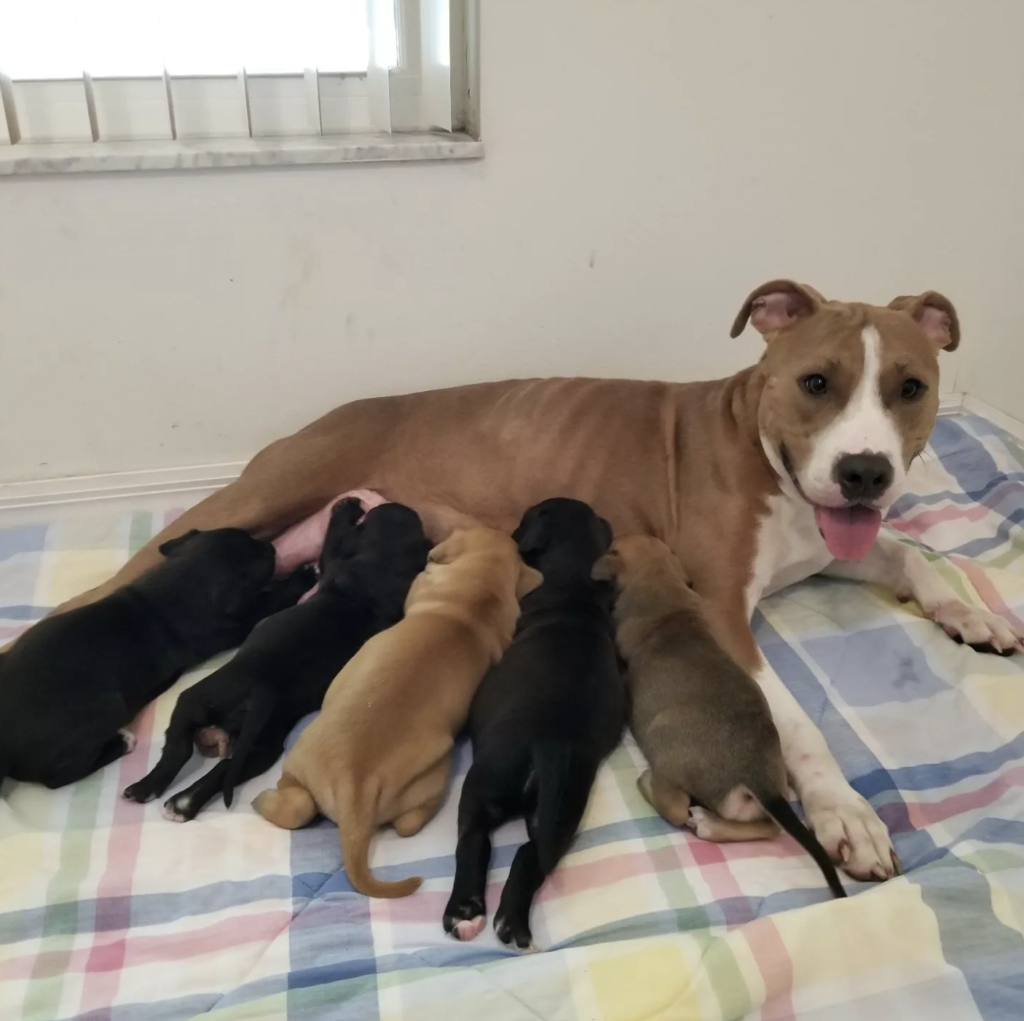 Is there one particular dog or foster experience that sticks out to you?

Tucker, my first "stinky" puppy. He came to the shelter as a 6–8-week-old puppy with a horrible case of demodex mange. He had basically no hair and his body was covered in scabs. He looked more like a piglet than a puppy. I was out of town when he came and the staff sent me a picture of him knowing I'm a sucker for the needy ones. I picked him up two days later and fell in love instantly.

When the animals have mange, they stink, their skin is bloody, and it flakes off everywhere! But they don't realize that they are disgusting and want love and cuddles like any other animal. Tucker taught me to look past the exterior and see him for the loving boy he was. I spent the next three months loving on that boy like he deserved, and we got him healed and ready for adoption. Watching him evolve was so awesome. We had no idea what he would look like as he healed, and his hair started growing it was like a puzzle being put together.

I have fostered at least 40 dogs with skin issues, and it is all because of Tucker teaching me that "stinky" puppies need love too! The treatment has evolved, and it is much less work
for me. Their healing time is speedier, but the joy of their transformation never goes away.
What would you say to someone who is interested in fostering, but needs a little encouragement to make the decision?

Just go for it! It's hard to let them go sometimes and you will probably cry. I bawled like a baby when Tucker was adopted. He was my first long-term, in-depth medical foster and it was difficult to say farewell. His family still sends me pictures occasionally even though he was adopted 10 years ago. The reward for helping each foster that comes through your home is more than I can describe.

People often say, "I couldn't do that." My response is often, if not you, then who? If you fall in love and decide to keep a foster pet, then it is still a successful foster experience. I don't call it a foster failure since the point is to find loving homes for the shelter pets and that is just what happened.