Pet Alliance's Giving Day Sponsors have gone above and beyond supporting our shelter pets. We have six pets who have been graciously sponsored, meaning their adoption fees have been WAIVED! 
It's just a little gift to someone looking to make a life-long commitment to a dog or cat — sending them out into their furever home in the most pawsitive way. Check out our Giving Day Sponsored pets below, and tune to our social pages to see their exclusive spotlights. 
This 9-year-old action hero is named Rambo!
He's a Sweet Senior looking for a nice family to help him kick up his paws. Rambo is a gentle giant, but tactical as he has tried to escape his kennel a few times.
He does have some skin issues, which will need to be monitored and treated, as well as dry eyes. Otherwise, Rambo is still at the top of his game. If you think you would like to help Rambo adjust to civilian life as your new furever pal, you can meet him at the Orlando Shelter.
Hyuck! The name is Goofy. I'm 5 years old and just as tall and goofy as my Disney name sake. The shelter staff would say that I'm excitable, sweet, and pretty great company.
Unfortunately, I won't be able to go home with families in apartments, town homes, or condos — I'm a pretty loud and enthusiastic barker. Plus, I'm 75 pounds which rates me as gumbo sized on most weight restrictions.
My name is Jaeger, but my cool friends can me Jägermeister! I'm 4 years old and currently looking for a home at the Orlando Shelter. I was transferred from a local county animals services, so a lot of my history isn't available and I'm drawing blanks too.

But that's okay, because I'm excited to start over with my new family.
I'm really a sweet fella, a littler nervous at first, but once I warm up I'm a great companion. I know how to sit and love treats! You should know though — I'm really tall and quite stately (71 pounds!). I'm friendly with other dogs, but the staff always encourage meet and greets with the whole pack so we can see if we'll get along.
Can't wait to meet you!
Hey, everypawdy! Onyx here. I am a two-year-old tortie with purrsonality to spare.
I might be slightly shy initially, but I have no issue asking for pets and attention. I'll even come to the door to greet you. I'm not really a lap cat, though, and I like my feet planted firmly on the ground.
I also love to play, especially with balls and fishing pole toys.
I am looking for a quiet home where I can be the center of attention. I prefer not to compete with other pets for affection. I have previously lived with old children, so a family with no kids under 12 would be purrfect. I do tend to nip whenever I become overexcited.
I hope that my furever family sees me as a precious gem that might need a bit more polish. If you would like to meet me, please make an appointment at the Orlando shelter.
My name is Panther and I am earning quite the reputation as the biggest flirt in the Orlando cattery. I've been at the Orlando shelter for almost two months waiting for my furever family.
I've been known to hold volunteer's paws – er, hands – and give some very aggressive head bunts in appreciation for cuddles and pets.
I've lived a lifetime in my eight years. I was found abandoned and a family took care of me for two years, helping me gain some weight. I really loved the indoor life. I am friendly with kids of all ages and get along with other cats and dogs with proper introductions.
When they brought me to Pet Alliance, they discovered that I am FIV+. I can live the same long healthy life as my other feline friends. I should be kept inside and taken to the vet for annual checkups.
I would love to be able to share the spooky season with my new humans. You can actually find me spending time in the shelter's volunteer den, so come meet me there.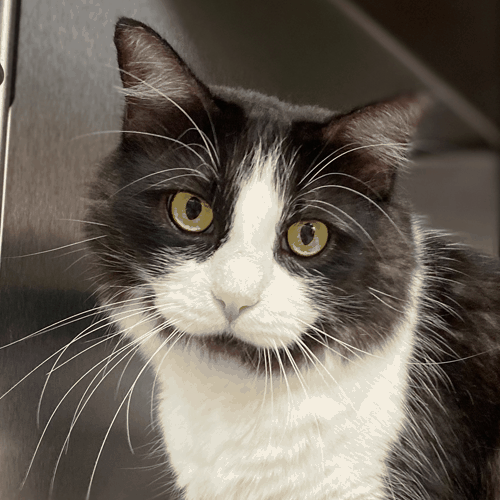 Hello. I'm Luna and I'm not one to quibble if you think I am quite a beautiful lady. I'm looking for a home where I can be treated like the goddess I am. 
While I can be shy at first (and like to hideaway in my cube), I do enjoy attention when I warm up to you. I am also a very smart kitty and I love to play, especially after some catnip. 
I prefer a quieter environment with no other pets or young children because I can become excitable with too much stimulation.
I'd be over the moon if you would come visit me and see if we might be a good match.
Lend a Helping Hand We recently received a call for help that could not be turned down. Over 60 dogs were at risk of euthanasia and in need of rescue from rural shelters in Montgomery, Texas. Thanks to our rescue partner Tulsa Humane, the adults, senior dogs, and puppies are now safely in Central Florida ready
Read More »
When you sign up for the Step Up for Shelters challenge, you can win a $100 donation for Pet Alliance from WoofTrax — just by getting your steps in! All you have to do is take at least 5 walks with your dog and track them using the WoofTrax app. The first 5,000 people to
Read More »
Bring your pup to the Mills 50 District for the annual Dog Day Afternoon Pup Crawl & Costume Contest on Sunday, October 18 from 1pm – 4pm. This will be a socially distant "Pup Crawl" as we hop from one of Mills 50's 12 participating bars and restaurants. Don't forget to mask up for a
Read More »