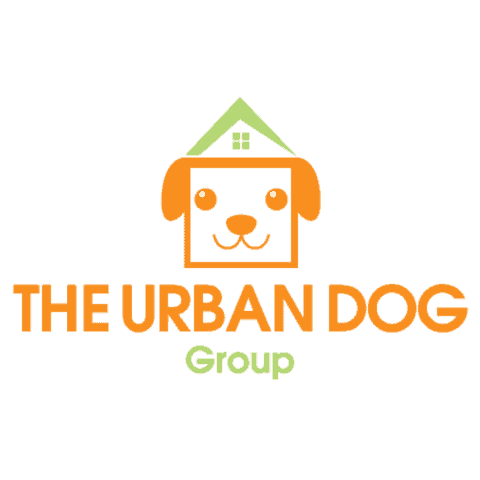 At The Urban Dog Group, we provide professional and thoughtful real estate services to help the residents of Central Florida find properties suitable for all family members, including your pets. We understand the important role that your furry friend plays in your family. We also understand that, as a pet owner, there are considerations you must make when it comes time to move.
Keep reading for our best real estate tips for pet owners, including advice for home selling, home buying, and moving as well as some ways that dogs improve our lives each and every day.
Selling Your Home with Pets
When it comes time to sell your home as a pet owner, know that you're not alone: 67 percent of American households have pets, with 75 percent of those families owning a dog. Still, potential home buyers don't want to see evidence of your four-legged pals. Here are three tips for selling your home as a pet owner:
Remove signs that you have a pet: As you stage your home for photos and showings, remove all of your pets' belongings, including their beds, toys, food and water bowls, leashes, and even pictures of them. The goal is for potential buyers to not even know an animal lives there.
Do a deep clean: Scrub your house from top to bottom, cleaning up the pet hair that is sure to be in every corner. Be on the lookout for damage too, like scratches on the hardwood floors, bite marks on baseboards, or stains on the carpet. Consider hiring a professional cleaner or repair company if you don't think you can do the work yourself. Don't forget to pick up any messes in your yard too!
Plan ahead: Be sure you have a plan in place for your pet when it comes time to host an open house or showings. Not only can it be chaotic with an animal running around, but it's also a liability issue. If you're unable to get them out of the house, secure them in the laundry room or a small section of the backyard, and be sure to let the buyer's agent know.
Tips for Pet Owners When Buying a Home
As you prepare to buy a house, it only makes sense that you keep your pets in mind. After all, they'll be adjusting to your new space just like you! Here are three things to consider when buying a home as a pet owner:
Think about how a new home can benefit your four-legged friend: Whether you want a fenced-in backyard or a nearby dog park and walking trail, make sure this feature remains a priority during your house hunt. You can also get a sense for how "pet-friendly" an area is by simply walking around the neighborhood.
Look into local rules and restrictions: Be aware that a state, city, or even a homeowners associations (HOA) may have guidelines in place about breeds or the number of pets allowed per home based on lot size. There may also be rules about fences around personal property, making your dream of a safe and secure play space for your pup impossible.
Hire a knowledgeable real estate agent: If you're feeling overwhelmed, don't worry! A real estate professional will help you meet your list of must-haves and also be up-to-date on local pet regulations.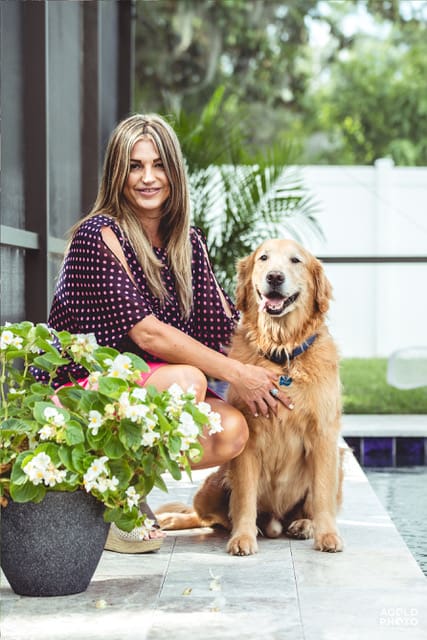 Moving is often a stressful time, made even more stressful when you have a concerned dog following your every step. Here are three tips to help your move go as smoothly as possible — for both you and your pets:
Pack slowly: Animals often feel anxious when they see their owners packing. They sense that change is coming but don't know what or when. To bring them some comfort, pack slowly in the weeks leading up to your move. You'll be able to decide what to keep, sell, or give away and take a thoughtful approach as you box up your belongings, all while keeping your pet calm.
Prep your new home: Before you bring your dog to your new house, look for any dangers, like a missing fence post or pest control poison left behind by the previous owners. Move their items, like their bed, food and water bowls, and toys, into the house to help them feel comfortable as they adjust to their new space.
Make plans for moving day: Moving day will be hectic, and the added responsibility of keeping up with your pet will only make things more challenging. Make reservations at a local doggy daycare or ask a family member or friend to watch your dog. If neither of those options work, you can keep them safe in a laundry room or bathroom (somewhere without a lot of foot traffic) and check on them throughout the day.
How Dogs Can Improve Your Life
As a pet lover, you know the benefits of spending time with your furry friends, including:
reducing your levels of cortisol, the stress hormone
increasing your levels of oxytocin, the love hormone
intensifying the beta-endorphins, a natural painkiller, in your body
increasing your levels of dopamine, the reward hormone
In addition to these chemical benefits, dogs also increase your likelihood to exercise and improve your overall health. Plus, they serve as a constant source of company and unconditional love.
Give your pup an extra treat for us!
Let The Urban Dog Group help you with your real estate needs in Orlando and other areas of Central Florida! Contact "pet-friendly realtor" Christine Elias at caerealestate@gmail.com.
We are proud to share that The Urban Dog Group has been involved in animal rescue in Central Florida since 1999. Aportion of the proceeds from each transaction goes to The Pet Alliance of Greater Orlando or to an animal rescue charity chosen by our clients, and our donations-to-date total over $50,000. When you find a home, homeless pets in our community do too!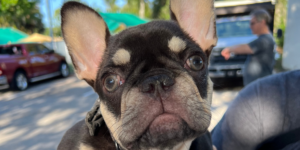 In honor of this year's #GivingTuesday, we'd like to share a story about a courageous French bulldog puppy and the team of Pet Alliance staffworking
Read More »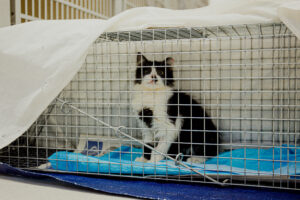 2023 marks the 5th anniversary of our Trap Neuter Vaccinate Return (TNVR) program, also known as our Community Cat Initiative. Since 2018, we've been able to
Read More »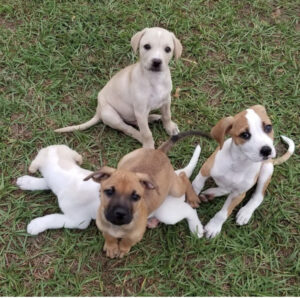 Being a foster volunteer for Pet Alliance is a great way to help a dog or cat that is in need of some extra time
Read More »