We understand that pet parents will continue to bring their dogs and cats into our clinics for vaccines, microchipping, and Spay/Neuter surgeries. For the safety of our clients at the Pet Alliance Veterinary Clinics in Orlando, Sanford, and Alafaya, we will be implementing a modified clinic process for public protection. Here is what you can expect:
No clinic walk-ins — clinics will operate by appointments only. Clients can visit our website for more on scheduling their next visit.
Clients are asked to wait inside their vehicle with their pet — potential clients with an appointment will be met outside by a receptionist, signed in to our new online que, and then asked to wait in their car until they receive a text message that an exam room is ready to receive them.
Exam rooms will be cleaned thoroughly between each guest and their pet with a cleaning agent that is left on surfaces for at least 5 minutes.
Pet Alliance staff will take additional precautions to sanitize and disinfect all areas of the clinic throughout the day and sanitation stations are available for our clients at all times. All of these precautions will help us limit person-to-person exposure, as we do our part to protect those most vulnerable, as well as to continue to see, treat, and heal our community's pets.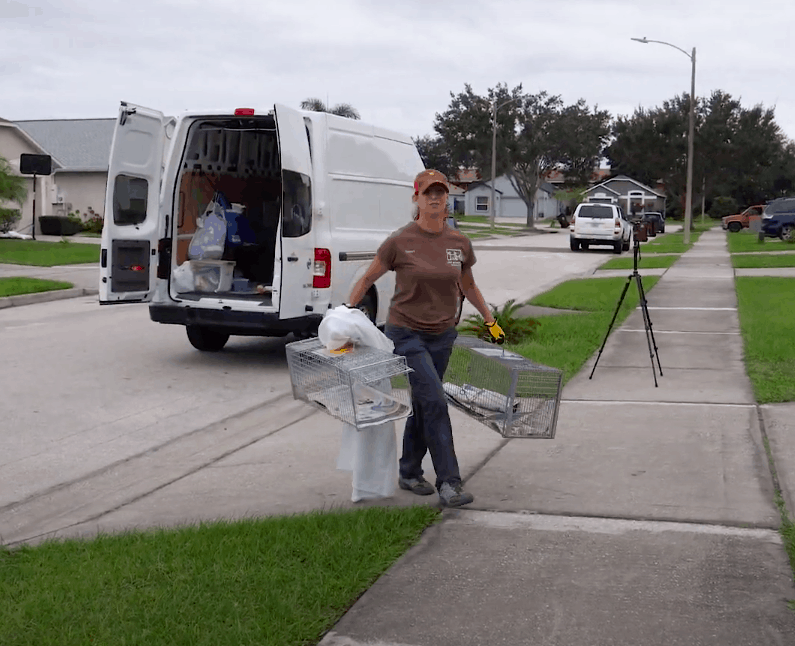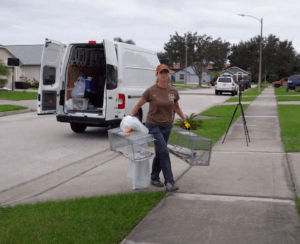 Since 2018, Community Outreach Manager Cathy Houde, has canvassed 22 square miles of east Orlando's Azalea Park neighborhoods searching for feral cats. "It's rare when we go door to door and occupants are not aware of the stray cats wandering their neighborhood," says Cathy. "Most residents are in tune with who's in their yard, or even the cats
Read More »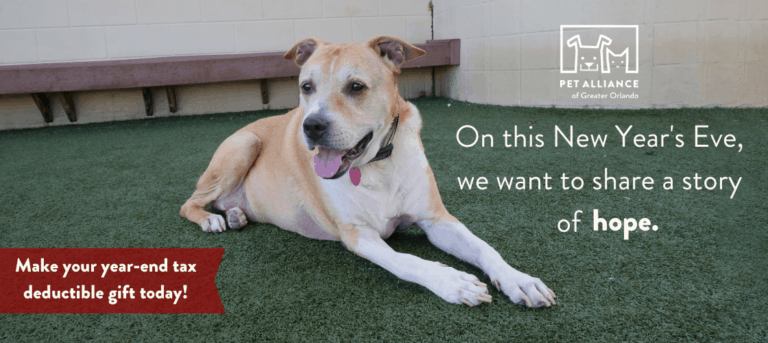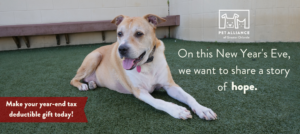 For 7-year-old Kole, New Year's Eve marks his 82nd day at the shelter searching for a forever home. With the average length of stay for most dogs at Pet Alliance being 9 days, he's been in our care 8x as long.  It's hard to think about what he's missed out on this year while at
Read More »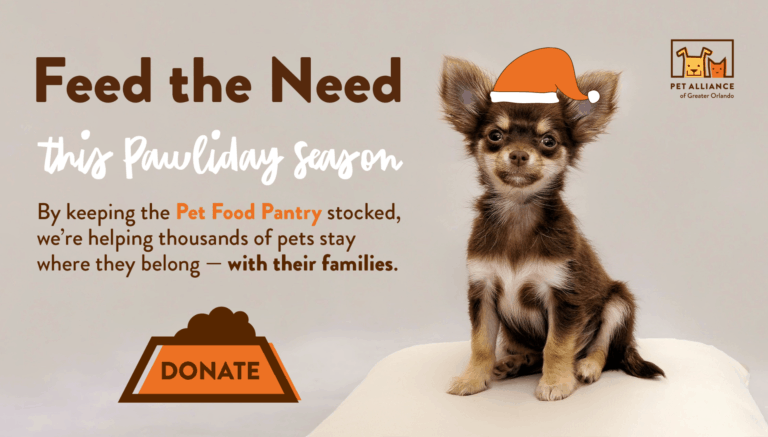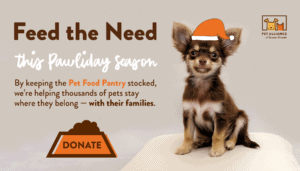 Donate to Feed the Need Pet Alliance of Greater Orlando continues to operate its Pet Food Pantry at slightly higher than average levels this holiday season. Many families have struggled this year due to COVID-19 and now with the added financial pressure of the holidays some are having to do without. We never want pet
Read More »