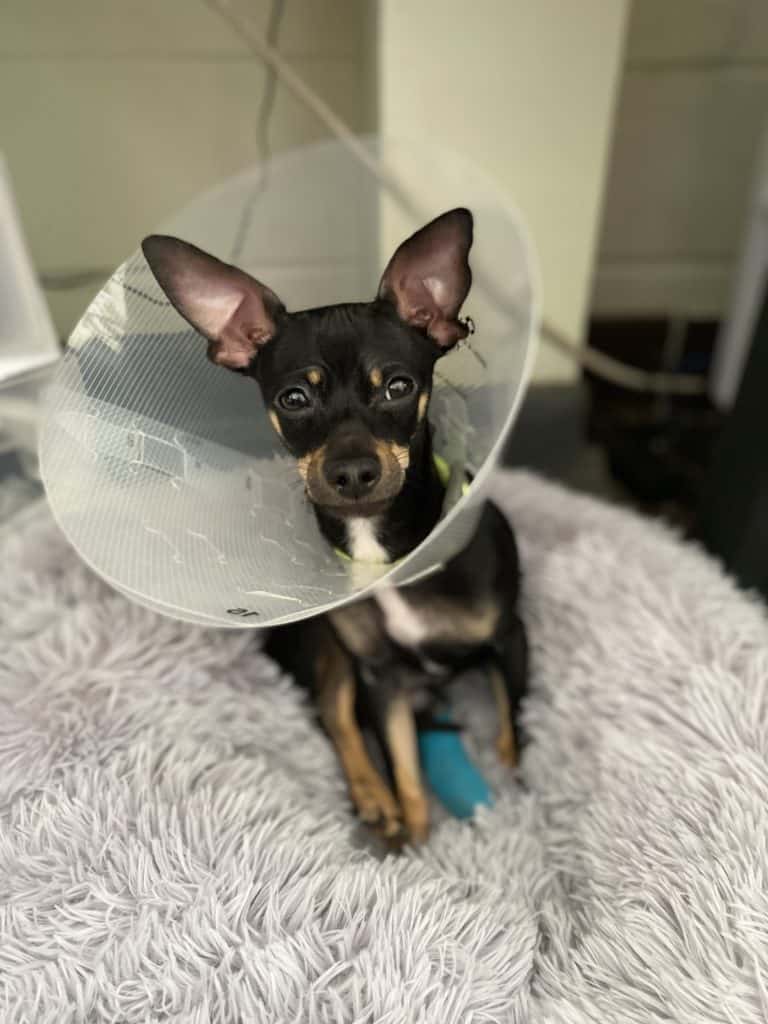 When our shelter medical team examined the 11-month-old puppy, the first thing they noticed was the smell. Nemo was surrendered to the Pet Alliance of Greater Orlando with a splint on his left leg to help heal a small fracture that clearly hadn't been changed in several weeks.
With an infection visibly seeping through the gauze, our shelter staff were in complete disbelief of the damage done underneath. His paw pad, and many toes, appeared to be injured beyond repair.
Nemo was in such poor shape not only with the infection, but he was also dangerously underweight, so we got straight to work putting him on a path to recovery. But it wouldn't have been possible without your support.
Day-by-day, Nemo becomes noticeably more comfortable. At the shelter he gets a belly full of nutritious food, hours full of love sitting with shelter staff, and a cocktail of antibiotics, anti-inflammatory, and pain control medicine — all helping him feel much sunnier as he recuperates.
We're so thankful to our supporters for helping us give sweet animals like Nemo an opportunity to live a happy, pain-free life. Given everything this pup has been through in his short life so far, he deserves every last ounce of reassurance and love we can give him while in our care.
Will you donate to give animals like Nemo a second chance at life?
$15 – microchips 1 dogs 
$25 – rabies vaccines for 2 dogs
$50 – sponsors 1 shelter pet's medical exam
$100 – spay/neuter surgery for one shelter pet
Make a lifesaving donation today!