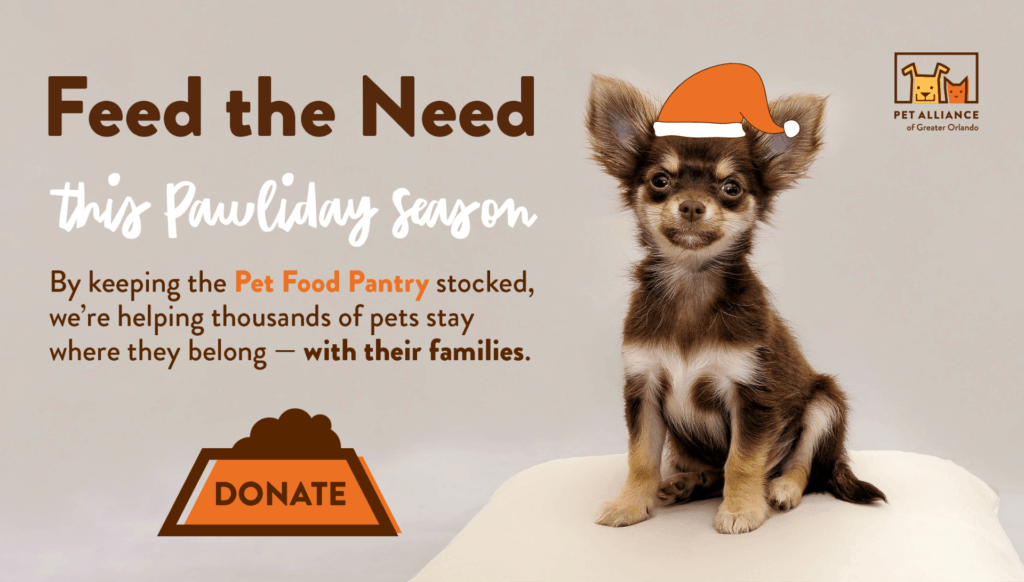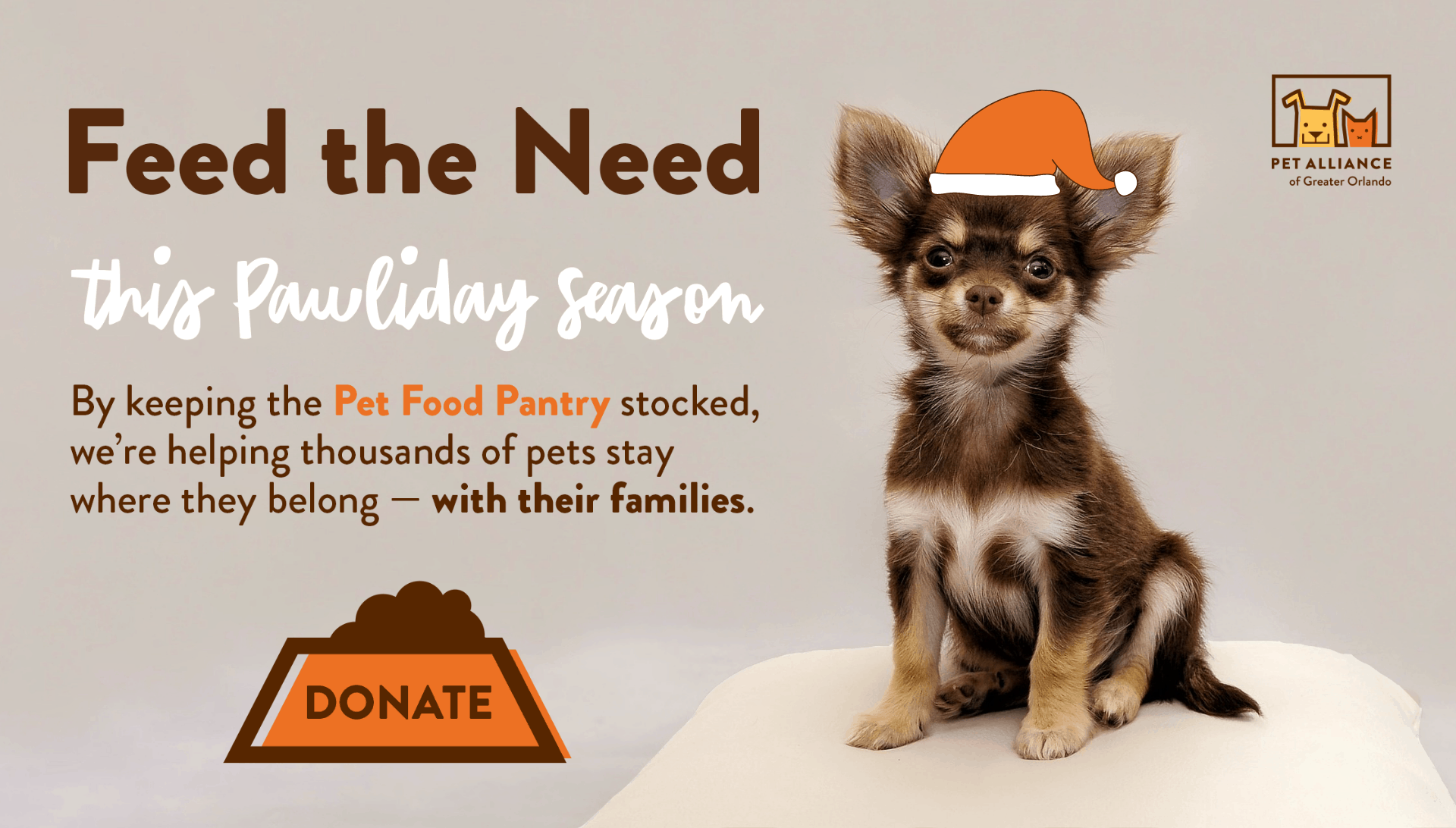 Pet Alliance of Greater Orlando continues to operate its Pet Food Pantry at slightly higher than average levels this holiday season. Many families have struggled this year due to COVID-19 and now with the added financial pressure of the holidays some are having to do without.
We never want pet parents to have to choose between feeding their beloved animals and going without an equally important need during what is supposed to be a cheerful and joyous time of year.
By donating a bag of pet food to the Pet Food Pantry, you're relieving a significant financial pressure for someone in need — keeping families together and pets out of the shelter.
How to Donate Food to Pet Alliance
The simplest way to donate pet food is to order online through our Amazon Wish List or Chewy.com Wish List and have it shipped to one of our shelters. We accept donations of any type of dry or wet dog and cat food. Please use the addresses below for shipping or curbside drop off.
Orlando Shelter
2727 Conroy Rd.
Orlando, FL 32839
Sanford Shelter
2800 County Home Rd.
Sanford, FL 32773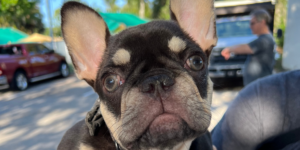 In honor of this year's #GivingTuesday, we'd like to share a story about a courageous French bulldog puppy and the team of Pet Alliance staffworking
Read More »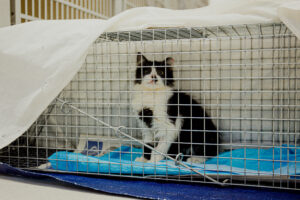 2023 marks the 5th anniversary of our Trap Neuter Vaccinate Return (TNVR) program, also known as our Community Cat Initiative. Since 2018, we've been able to
Read More »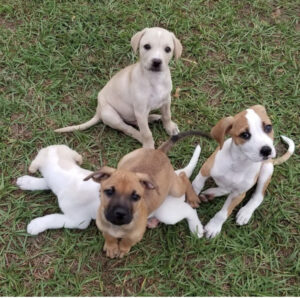 Being a foster volunteer for Pet Alliance is a great way to help a dog or cat that is in need of some extra time
Read More »