Sanford Clinic Hours:
Monday – Friday (8:00 am – 5:30 pm)
Wednesday (8:00am – 12:00pm)
The Pet Alliance of Greater Orlando veterinary clinic in Sanford is here to keep Orlando's pets healthy so they stay in their homes with their families.
Our veterinary teams provide comprehensive preventive healthcare for pets of all ages to keep them happy and healthy throughout their lifetime. Our wellness services include basic care ranging from examinations, infectious disease and parasite testing,  vaccinations, and nutrition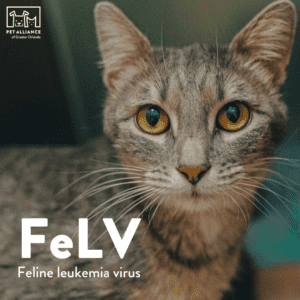 Pet Alliance of Greater Orlando veterinarian, Dr. Julie Andersen, explains Feline leukemia virus (FeLV), an ailment that impacts millions of cats globally.
Read More »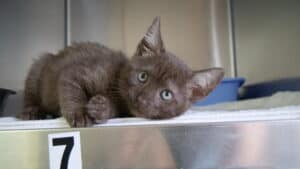 Starting Meow – It's Cat Month! Orlando, FL (April 1, 2022) – "Kitten Season" is upon us, and Central Florida's
Read More »